The Ship is the player's base of operations, inside you will find all the amenities to ready yourself before venturing out to Planets.
Facilities
Crew
Your ship also holds living quarters for the rest of your crew, see NPCs.
Customization
Below decks, additional facilities of the Ship can be purchased using scrap metal, including all of the amenities on the main deck (e.g. Gear Forge, Alchemy Station, Portal). The size of the building grid is 32x32 blocks, however it is possible to place blocks outside of this area.
Players may also purchase new ship components like scrapmetal walls and blocks in order to customize the design of the ship's main deck.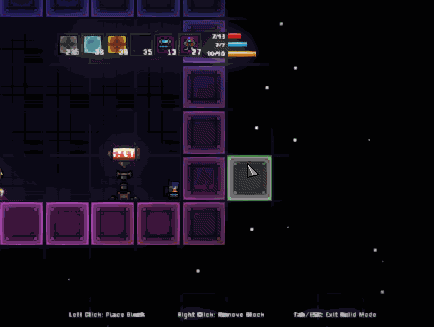 Purchasable Ship Blocks